Back to 2022 Conference Speakers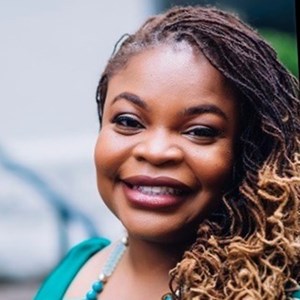 Jasmine Thomas
Senior Director, Airband US
Contact information may be available to logged in members.
Professional Bio
Jasmine Thomas is the Senior Director of Airband Initiative at Microsoft where she leads partnerships with internet service providers as well as public and private sector partners to extend broadband access and adoption for people living in underserved urban and unserved rural communities. Jasmine draws upon her deep experience in driving corporate social responsibility initiatives and passion as an agent of change to help advance the intersection of infrastructure systems and equity, broadly.

Before Microsoft, Jasmine was the Director for Business Partnerships within Citibank's Community Investing & Development group. Jasmine led the bank's corporate relationships and engagements on civil rights, advocacy, and economic inclusion, including Citi's Action for Racial Equity, which represents more than $1B in strategic business investments to help close the racial wealth gap. Jasmine arrived at Citi in 2011 and served as an International Program Officer for Citi Foundation for some $40M in grant partnerships annually across about 100 countries outside of the US. Prior to Citi, she was a program officer at Surdna Foundation and launched Strong Local Economies, a multi-million-dollar national investment portfolio that prioritized community and economic development as well as wealth-building projects supporting families. Jasmine began her career in philanthropy at The New York Community Trust and program managed a range of initiatives, including grantmaking and reporting for The September 11th Fund, Hurricane Katrina Relief Fund, Appalachian Fund, and the New York City AIDS Fund—a collaboration with VOGUE magazine and the Council of Fashion Designers of America.
Company \ Agency Member Microsoft

---