Back to 2023 Conference Speakers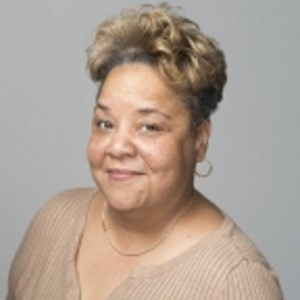 Karen A. Tolson
DC Office of Cable Television, Film, Music and Entertainment
Contact information may be available to logged in members.
Professional Bio
Karen Tolson is the Director of Television Programming for the Office of Cable Television, Film, Music, and Entertainment (OCTFME). As such, Karen is responsible for the production of all programming on the District of Columbia's municipal channels the District of Columbia Council Channel, (DCC) and the District of Columbia Network, (DCN), as well as the education channel managed by the agency, the District Knowledge Network, (DKN), pursuant to assignments, policy guidelines, priorities and objectives developed by the Director.

Joining the organization in 1988, Karen began her tenure as a Television Equipment Operator, to Audio Visual Production Specialist, Senior Coordinator of Operations, and Director of Television Programming in 2007. Ms. Tolson has participated in all areas of production with an emphasis on editing, directing, and production coordination.

Karen received a Bachelor of Arts degree in Broadcast Production from Howard University, and has worked at WHUT – TV, the Discovery Channel, WRC-NBC4, and currently resides in Washington DC.
Company \ Agency Member DC Office of Cable Television, Film, Music and Entertainment

Agency
---