Back to 2023 Conference Speakers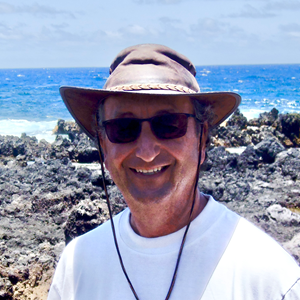 Kenneth S. Fellman, Esq.
Kissinger & Fellman, P.C.
Contact information may be available to logged in members.
Professional Bio
Ken Fellman is a partner in the Denver law firm of Kissinger & Fellman, P.C. For over 37 years he has been working with local governments nationwide in connection with technology, communications, broadband, public safety communications issues and utility issues.

Ken is a former president of NATOA, and has provided communications and utility legal services to state chapters of NATOA in Colorado, Washington and New Jersey, the Colorado Municipal League, the Association of Washington Cities, the Association of Idaho Cities and the National League of Cities. He has also served as town, city and county attorney in multiple jurisdictions for over 37 years. He has been a strong advocate for local interests at the FCC, serving as the chair of the FCC's Local and State Government Advisory Committee from 1997 – 2003 and as a member of the FCC's Intergovernmental Advisory Committee from 2011 - 2019.

Ken served as Mayor of Arvada, Colorado from 1999 – 2007. He has testified on communications matters before the U.S. House of Representatives and Senate. For the past 14 years, Ken was named as one of Law & Politics' Colorado Super Lawyers, a list that represents the top 5 percent of Colorado attorneys.

An original member of the NATOA Blues Band, Ken enjoys playing the guitar, and while he has occasionally joined friends and colleagues in public performances, he is often advised to keep his day job.

Ken received his B.A. from Johns Hopkins University, and his law degree from the University of Denver. He can be contacted at (303) 320-6100; e-mail: kfellman@kandf.com; Twitter: @kenfellman.
Company \ Agency Member Kissinger & Fellman, P.C.

Life Member
---
Volunteer Work:
Chair, Board of Directors, Arvada Center for the Arts and Humanities