Back to 2023 Conference Speakers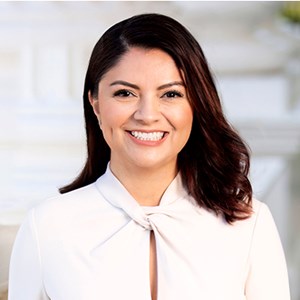 Senator Lena Gonzalez
Contact information may be available to logged in members.
Professional Bio
A former Long Beach City Council member, Senator Gonzalez was first elected to the state Senate in a special election in June 2019 and was subsequently re-elected in the November 3, 2020 general election for her first full 4-year term. As State Senator, she represents nearly 1 million residents in Southeast Los Angeles, Signal Hill, portions of South Los Angeles and Lakewood, and her hometown of Long Beach.

In the Senate, Senator Gonzalez is a strong voice for working families, prioritizes and fights for a clean environment, digital inclusion, LGBTQ+ and women's rights and the economic vitality of small businesses among other policy areas.

She was recently appointed as the new Chair of the Senate Transportation Committee, becoming the first Latina(o) to ever serve in this capacity and the only woman to serve in the last 20 years. On February 12th, 2021, Senator Gonzalez was also appointed as Majority Whip, one of seven Democratic leadership positions in the California Senate.
Company \ Agency Member California State Senate

---