Back to 2023 Conference Speakers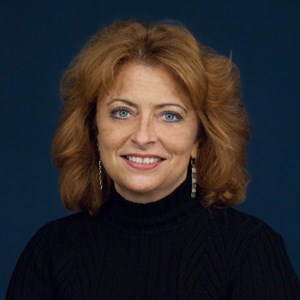 Rondella Hawkins
Contact information may be available to logged in members.
Professional Bio
Rondella Hawkins is the Telecommunications & Regulatory Affairs Officer for the City of Austin. Her office has direct responsibility over private utility rights-of-way franchise agreements with telecommunications and natural gas distribution companies. Her office is responsible for private gas and electric utility ratemaking to ensure rate increases are just and reasonable.

She is responsible for implementing the City's Digital Inclusion Strategic Plan to ensure that all Austin residents have the information technology capacity needed for civic and cultural participation, employment, and access to essential services. Her office also manages a technology grant program as well as contracts to operate public access computer training centers.

She oversees the administration of the public access television management contract and coordinates with other Austin educational and government channels. Her office provides staff support to the Community Technology and Telecommunications Commission.  Her office manages the City's credit access program (CAB) which includes the registration and oversight of businesses that provide payday loans and/or auto title loans to consumers.

She is actively engaged on legislative and policy issues related to broadband communications, maintaining local rights-of-way authority, and digital inclusion. She serves as Immediate Past President of the Texas Association of Telecommunications Officers and Advisors (TATOA). Rondella is a former Board member of the National Association of Telecommunications Officers and Advisors (NATOA) and was selected as NATOA's 2010 Member of the Year and she received the NATOA Life Member award in 2014.
Company \ Agency Member City of Austin, TX

Life Member
---