Back to 2023 Conference Speakers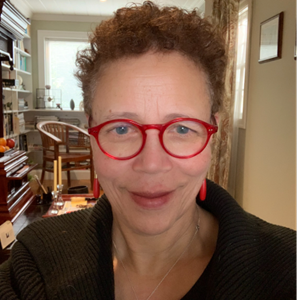 Susan Walters
Contact information may be available to logged in members.
Professional Bio
Susan E. Walters joined National Telecommunications and Information Administration (NTIA) as a Regional Director for western states. In this role Susan oversees staff responsible for coordinating federal support of the state's broadband and digital equity work. This includes outreach and engagement to all stakeholders such as: state and local governments, community groups, education and healthcare organizations, the covered populations named in the NTIA grant programs and other entities with a vested interest in high-speed internet policy issues and grants.

Susan previously served as the Senior Vice President of the California Emerging Technology Fund (CETF) where she managed $70 million in grants over 15 years where her leadership enabled more than 500,000 low-income households to subscribe to the internet and more than a million people to complete digital skills training. In addition, she led the innovative GetConnected! California program promoting the Affordable Connectivity Program. Susan was instrumental in CETF securing legislative support to add $330 million to increase broadband deployment and digital inclusion work on the Internet for All Now Act of 2017.

Susan brings extensive experience to the job as a strategic thinker and a catalyst for equity and technology ranging across many sectors including: agriculture, community development, and disability. Susan was an executive with Pacific Bell in external affairs and marketing and a senior consultant to Willie L. Brown Jr. during the emergence of AIDS/HIV. Susan holds a Master of Public Policy Analysis degree from the Claremont Graduate University and a Bachelor of Science degree Business Administration from University of California at Berkeley. In addition, Susan has a post graduate Certificate in International Communications Policy from the University of Sussex in the United Kingdom.
Company \ Agency Member NTIA

---