Back to 2022 Conference Attendees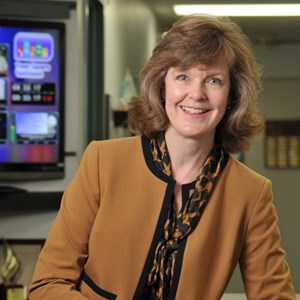 Professional Bio
Jodie Miller has been the Executive Director at Northern Dakota County Cable Communications Commission ("NDC4") and Town Square Television since 1993. Miller started there as Education Coordinator in 1989.

NDC4 and Town Square Television operate the local community media station serving the seven cities of Northern Dakota County, just outside St. Paul, Minnesota. The professional staff of 13 partner with many volunteers, independent contractors and organizations to provide essential LOCAL television and online programming, including sports, music, arts, local government, environment, multi-faith, education, news, election and voter info, chambers of commerce, tourism, and complete coverage of community activities and events. They operate a state-of-the-art multi-media studio and production truck. They also provide hands-on training and facilitation for those who wish to make their own videos. Programs are televised on Comcast cable with five SD and three HD PEG channels, and web streamed live and on-demand at www.townsquare.tv. Programs are also distributed on Facebook and Vimeo.

Miller is a past NATOA Board President and past leader of NATOA's Policy & Legal and Communications Committee, and was honored to be added to the prestigious list of NATOA Life Members in 2020. She co-chairs the Legislative Committee of NATOA's Minnesota chapter MACTA, and has served as a MACTA board member and President. Miller also sits on the League of Minnesota Cities Telecomm Task Force, and has served on several non-profit boards of directors in the NDC4 service area over the past 30 years.
Company \ Agency Member Northern Dakota County Cable Communications Commission (NDC4), MN

Agency
---