Back to 2022 Conference Attendees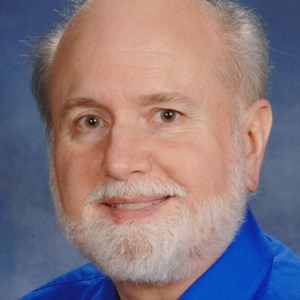 Professional Bio
Frederick E. Ellrod III (Rick) is Director of the Communications Policy and Regulation Division of Fairfax County's Department of Cable and Consumer Services. From 1992 until he joined the County in 2009, he worked as an attorney in a law firm representing local governments on cable and telecommunications issues.

Rick is a Life Member of NATOA. He graduated from Harvard Law School cum laude in 1986 and holds a Ph.D. in philosophy from Boston University (1979).

Rick has published a pair of short stories and two romantic comedy novellas. He also plays the guitar. He has two children and six charming grandchildren.
Company \ Agency Member Fairfax County, VA

Life Member
---
Education:
Catholic University of America 1975
B.A. (Philosophy)
Catholic University of America 1976
M.A. (Philosophy)
Boston University 1979
Ph.D. (Philosophy)
Harvard Law School 1986
J.D.
Volunteer Work:
St. Mark Church, Vienna, VA, musician (guitar)
Choir, St. Mark Church, Vienna, VA; Board of Directors, Philosophy Education Society (publisher of The Review of Metaphysics)