Back to Events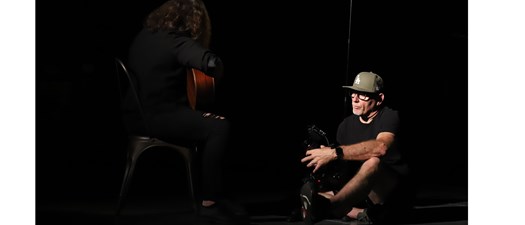 Storytelling Workshop with Mark Jacobs
Wednesday, June 23, 2021
Workshop will be held online via GoToWebinar and will include time for Q&A.
* Registration open until 6/22/21 at 11:00 PM ()
Event Details
Mark Jacobs is an award-winning Film and Television Director, Cinematographer and Videographer with more than 35 years of success in feature documentary, commercial, music video, news, docu/dramas and competition reality productions.

Mark is most noted for producing, writing and directing the feature documentary "Jesse's Story." The 2009 documentary reveals how a young athlete, his promising career cut short by a surfing accident, bravely adjusts to his new life as a quadriplegic. "Jesse's Story" captured numerous prestigious Jury and Audience Awards for Best Documentary Motion Picture at the Beverly Hills, Malibu, Las Vegas and San Diego film festivals.

Mark has directed more than 50 television docudramas, competition reality shows and pilots. Some of the most notable projects Mark has been the director and director of photography for are Rob and Big, Biggest Loser, Two Corey's, Kitchen Nightmares, Breaking Bonaduce, The Great Christmas Light Fight and numerous others.

Before transitioning to television, feature, commercial and documentary film making, Mark established his storytelling skills during almost three decades as a Broadcast Journalist. As a News Director, Reporter, Chief Photojournalist and Editor, Mark learned how to expertly lead teams of professionals under daily deadline pressures to achieve a common goal - move viewers and inform them with an unbiased viewpoint.

Mark's work has been recognized by his peers as a Broadcast Journalist, Commercial Director & Director of Photography, Feature Documentary Producer and Director with over 50 industry honors to include; 2 Edward R. Murrow, 4 Telly, 23 NATAS Emmy's, 13 Society of Professional Journalists, 33 United Press International and Associated Press, numerous National Press Photographer Association awards.

Mark is also an Adjunct Professor at the University of Pepperdine in Malibu, California teaching both Journalism, Film and Studio Production.

Mark's love of mentoring and raising up new leaders in the industry is what fuels his love for the community of creative storytellers.